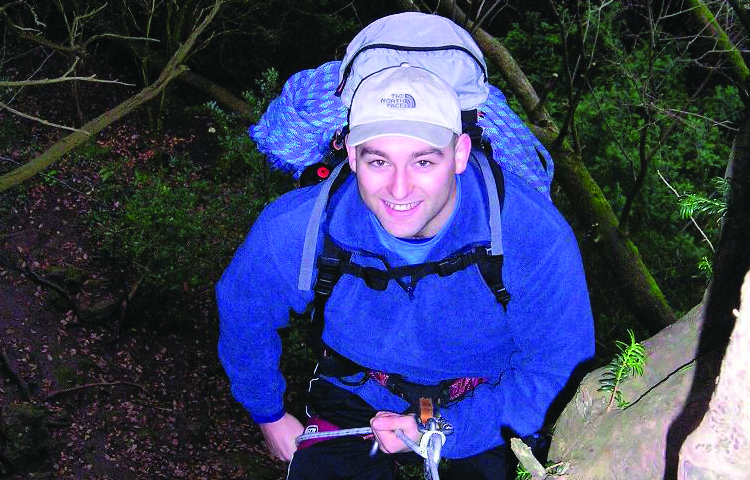 For details about our team of instructors and advisors Click on a name to see the full biography:
Andy's love for outdoor adventures combined with years of sports training and experience makes him a valuable addition and asset to the Tread Lightly Team. Today he fulfills the essential role of physical training coordinator and advisor. His background with the Royal Marines has given him the added competence to assist with "tough clients", primarily working with 'adventure race' clients and 'military style' courses and activities. Andy has extensive experience in providing physical training advice, injury prevention and rehab for athletes from many backgrounds including Rock Climbing, Skiing, Ultra-distance running, Skydiving, Rugby, Football, Boxing and Mixed Martial Arts amongst many others.
Andy's current special interest is in injury prevention reemphasizing Tread Lightly's aim for safe adventures. He specializes in lower limb injuries and lumbar spine disorders and is striving to maximize injury free sports performance based on precise biomechanics, technique, core activation with functional conditioning.
The ability to gather feedback from course instructors on the impact of austere conditions on functional performance is of great assistance to Andy, and there is optimism for collaborative research projects in the future to gather individual performance data on Tread Lightly's advanced courses.
Andy proudly served with the Royal Marines Reserves from 2000 - 2004.
Qualifications/Competencies:
UK Mountain Leader
UK Rock Climbing Instructor and Extreme Level Climber
Manchester Climbing Centre Senior Instructor (Under John Dunne)
Proficient Alpine and Cross-country Skier
Judo - Former Club Coach Cardiff University Judo Club
Sambo Wrestling - British u21 Champion
Also trained in Muay Thai, JKD, Kali, Panantukan and Boxing
Academic:
1999 - 2002 BSc (Hons) Physiology - Cardiff University
2003 - Diploma Sports Massage Therapy Level 4
2004 - 2007 BSc (Hons) Physiotherapy - Manchester Metropolitan University
2007 - 2010 Physiotherapist
2010 - Specialist Musculoskeletal Physiotherapist